Our focus
Residential
Capital Architects has had the opportunity to design custom residences as well as renovate, and restore various homes. We would like to help you to create a home of your dreams. We are glad to have free consultations with the new home owners to see how their home can be improved and the dream of your life would come to life.
Commercial
Capital Architects' commercial projects have varied over a wide spectrum giving us the ability to take on any project type. From tenant improvements to new construction, we bring experience in to the mix. Rather than being slotted into one building type specialty, Capital Architects' team is fully capable of any building type challenge.
Historic Preservation
Capital Architects has had the opportunity to work on various historic preservation projects that include adaptive re-use of the historic buildings. From Repair and maintenance to renovations, we pride ourselves in giving back the original splendor that these historic buildings once had, while also re integrating them into the community.
Interior Design
Capital Architect's interior design projects complement many of our larger projects by giving our attention to detail not only on a large architecture scale but also with every decision for the interiors. The overall quality and standard of finishes and furniture add value to each space and enrich each home.
our firm
Capital Architects Group PC. was established in Everett, Washington in September of 2001. During this span of time, we have provided full A&E services on an extensive range of project types to a wide array of clients.
For the past fifteen years, we have established the character, integrity, reputation, judgment and efficiency required to sustain our business through busy times and economic slowdowns. We have professional and personal standards which we do not compromise; our reputation continues to be established.
Capital Architects has proven quality in performance, design product and timeliness of performance on previous contracts with Tribal Communities, School Districts, corporate and private clients. Projects for this clientele has ranged from single- and multi-family residential to commercial, retail, large commercial new-construction structures, tenant improvements and historical preservation. Services for these projects, besides all phases of design work, included specification writing and construction administration.
The staff at Capital Architects is eager to stay on top of the latest technologies and innovations in construction, as well as keeping themselves apprised of current jurisdictional codes and requirements. This knowledge is passed to the client in the form of potential cost-savings and all around relevance to the quality and functionality of the building.
Residential

[ New Construction, Remodels and Additions]

Commercial

[New Construction, Remodels and Additions]

Historic Preservation

[Repairs, Maintenance and Adaptive Re-use]

interior design

[Furniture and Finishes]








See our residential projects on Houzz
Our Team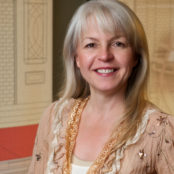 Sandra Alder, AIA AIBC CP NCARB
President
Chief architect and designer, Sandra Alder, is licensed in the State of Washington, State of Oregon, Idaho, Hawaii and British Columbia, and is well versed in residential and commercial construction. Sandra brings overall leadership to each project while building a rapport with each client and her team. She provides innovative field solutions to resolve complications, paving the way for memorable, functional projects. Sandra has contributed leadership in the City of Everett Planning Commission, Downtown Business Community and Historical Commission.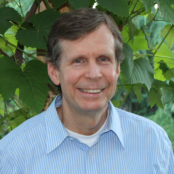 Tom Griffin
Senior Project Manager
As a foundation, Tom began with a BA degree from Berkeley. He complemented this degree with an AA Architectural Graphics from Lake Washington Institute of Technology. Tom has been project manager and lead client liaison for a number of projects, from initial stages of preliminary jurisdictional processes through to final building occupancy. He brings years of experience in public works project review, site design, and document production.
Sandra Martin
Production Project Manager
Sandra has been in our firm since finishing her Architecture Masters degree at the University of Melbourne. She specializes in digital design and historic preservation, with a huge emphasis on digital fabrication. Here at Capital Architects she manages various projects from preliminary design to final build. She is also in charge of our digital and graphic design, managing the public image from brochures to the website.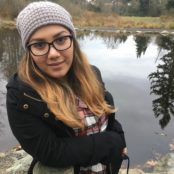 Sandra Cabadas
Production Associate
Building on her Architectural Technology degree from Lake Washington Institute of Technology, Sandra brings field experience on construction and project management. At Capital Architects, she has worked on various projects from residential to commercial, using her eye for detail to improve the quality and efficiency of our work. She specializes in 3D modeling and drafting as well as graphic design.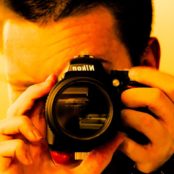 Levi Berger
Architectural Intern
With his AA in Architectural Design and Drafting, Levi has been with us through various projects. He is completing his degree at the prestigious Illinois Institute of Technology in Chicago and in his off time moonlights as a professional drafter. His expertise include 3D modeling and drafting as well as photography.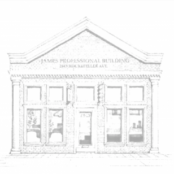 Crofton Alder
Administrative Associate